2001
Frankenkittie
It is very easy to read this photograph – "get that camera out of my face!". Smoggy is seen here just days after the operation to remove his eye, still swollen but alive and doing fine. What a miracle the surgery was… he has all the reactions that you normally have in your face around the eye, to blink or twitch. Just wow!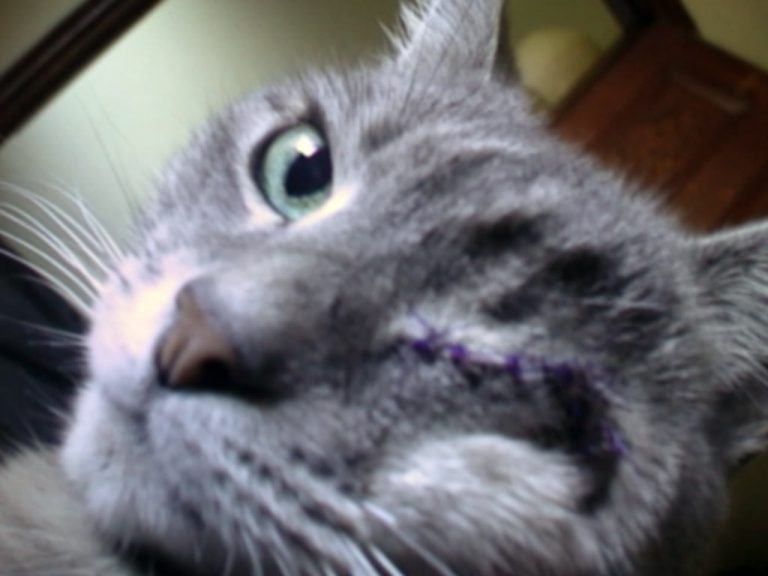 Such amazing work by Dr. Anu O'Reilly and the team at the Animal Eye Care Clinic, Malvern East—thank you all so very much!
---
Sunny Side Up
All healed and healthy after his operation, Smoggy adjusted to his new lease on life, with gusto. He just loved his own little wonderland full of exciting sights, sounds, smells and textures or maybe he just realised to appreciate all of those senses.